Smart Lighing System
Bluetooth Mesh & APP Control, One step to realize networking and lighting effect. Full series of 10 models, with automatic networking, automatic search for the best sunshine Angle, AI algorithm, scene linkage, remote control, timing, APP dimming, and other functions.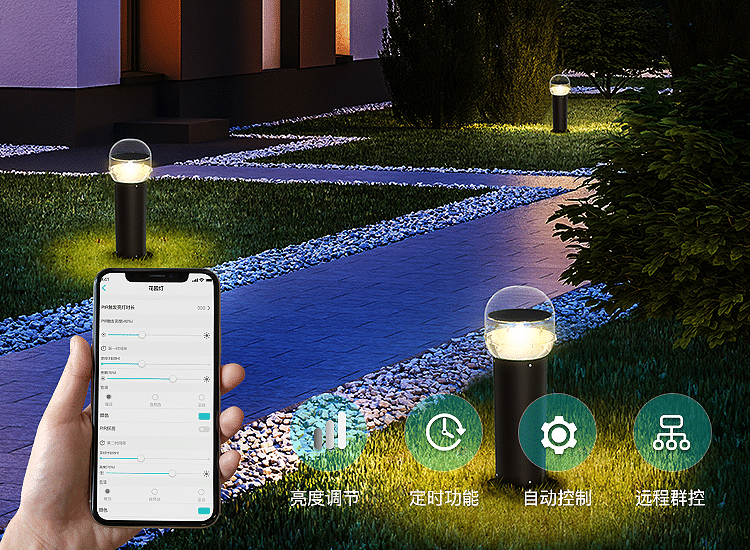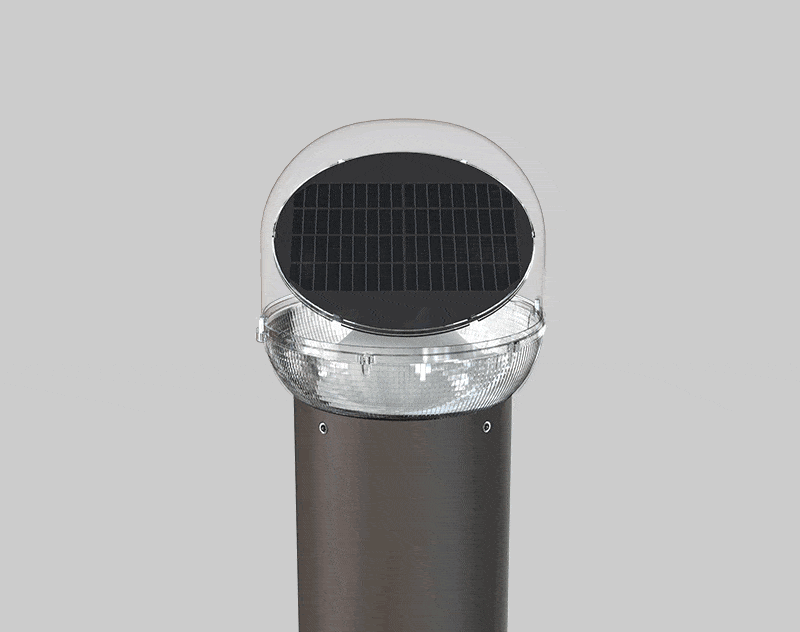 360° Sunlight Auto-tracking
Self-adaptive solar panel Charging efficiency increased up to 30%, 100% SOLAR POWERED! No Cables! After turning on the switch, the super bright solar garden lights will automatically charge during the day, turn on at dusk, and turn off at dawn, saving you electricity bills. Available in high and low altitude areas.
Stars once more in the night sky
"Dark Sky" design, not only meet the lighting conditions but also reducing light pollution, coincident with modern environmental protection concept.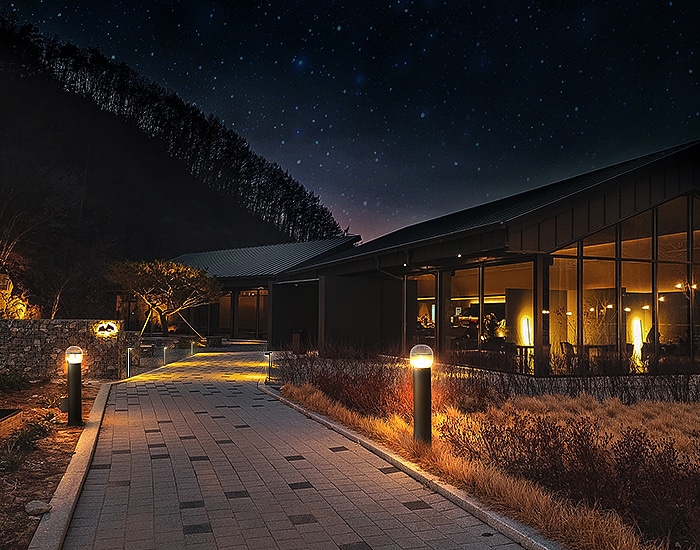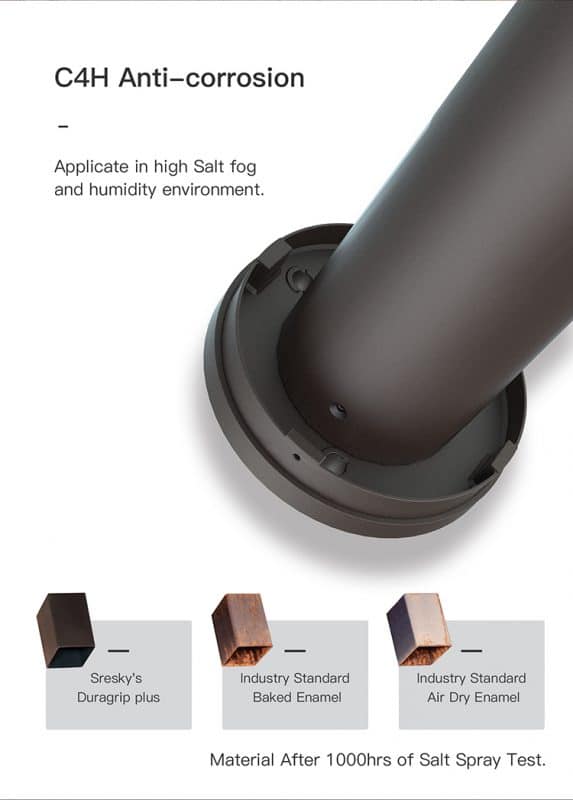 C4H Anti-corrosion
Applicate in high Salt fog and humidity environment. This ensures the life of outdoor solar lamp life in coastal areas, reducing maintenance costs.
Suitable For Outdoor Lighting
Each lamp is waterproof and can withstand outdoor use in all kinds of weather and seasons. Not afraid of rain, snow, frost, and sleet. IP66 Waterproof Grade. More durable and ensure long service life. working continuously for 10 rainy days.